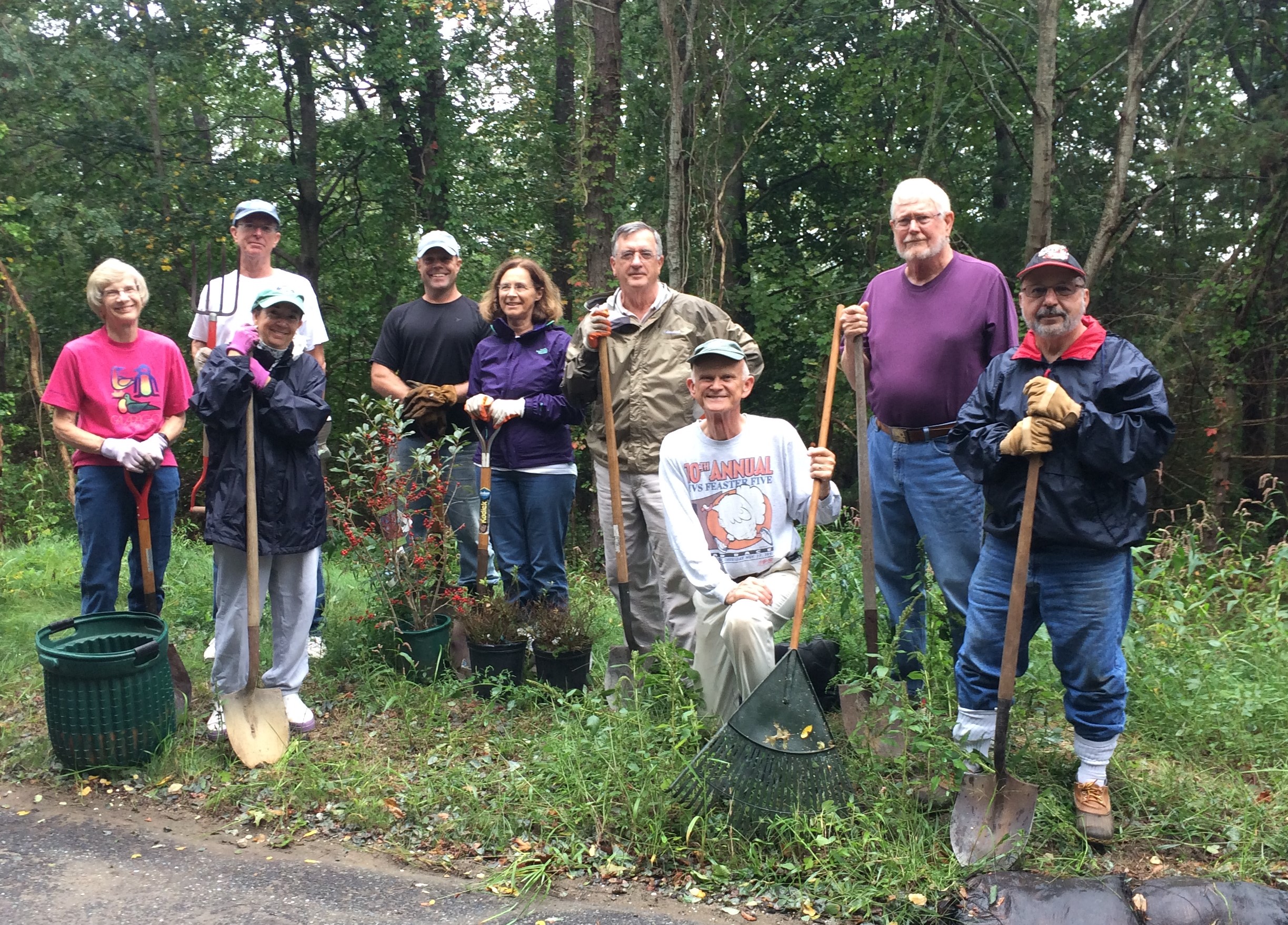 Three Cheers! It was a festive late September day as BCT and Blueberry Pond project partners worked together toward completing the final step in the Blueberry Pond Storm Water Management plan. Cal Mutti, BCT Volunteer came prepared with a basket of apples and rake in hand. Even a little bit of rain didn't stop the group as they worked planting.  The rain garden will help further protect the pond from harmful chemicals that get carried in rainwater runoff and into Blueberry Pond.
Funding for this project was provided by the Brewster Conservation Trust the Save Blueberry and Sols Ponds Coalition (representing the homeowners on the neighborhood), and Ocean Edge (which has a clubhouse on Blueberry Pond). Thanks to Engineer John O'Reilly for working with property owners to create a storm water management system that will reduce run off.
Partnership in Action! (Brewster Conservation Trust, Ocean Edge, The Save Blueberry and Sol's Pond Coalition, The Brewster Ponds Coalition) .
Learn More! 
If you are new to this story and want to learn more, you can watch a 4-minute video produced by Brewster Ponds Coalition and Lower Cape Television.
For more info on keeping our ponds and water clean check these out:

• Association to Preserve Cape Cod at www.APCC.org – Watch this video – "A Cape Cod Rain Garden"
• Brewster Ponds Coalition at www.brewsterponds.org – Check out their 5 quick solution to healthier ponds.