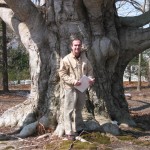 Brewster landowners joined us for a free public workshop on April 21, 2012  at the Harwich Community Center to learn more about the $50,000 refundable tax credit available to landowners who preserve their land.  The workshop was led by Mark H. Robinson, director, and staff of The Compact of Cape Cod Conservation Trusts, Inc.
The workshop was co-sponsored by the non-profit land trusts of Brewster, Orleans, Harwich and Dennis.  For more details about the workshop, click here. 
For more about the new state tax credit, please click here.  Several Brewster landowners have already applied for tax credit eligibility.  Contact us at info@brewsterconservationtrust.org if you would like a free, private consultation with us about your land.